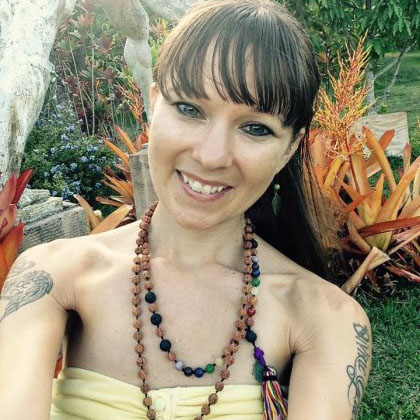 Carolyn
---
Carolyn has had a helping heart since she was young. Growing up, would walk dogs and pet sit for their neighbors. Over the last decade Carolyn has helped many families with their babysitting and house sitting needs. In recent years she has discovered a unique passion for animals, inspired by her sister who has extensive experience running her own pet sitting business. During the same time also started a care-giving business called "Thank Goodness She is Here", but she passed away shortly after its launch. The loss of her mom, and the recent passing of her sister's dog Skyla, has reinforced Carolyn's passion for the beautiful bond between humans and animals. She understands how important it is to provide you with the peace of mind that comes from knowing that someone reliable and trustworthy is taking care of your pets while you are away.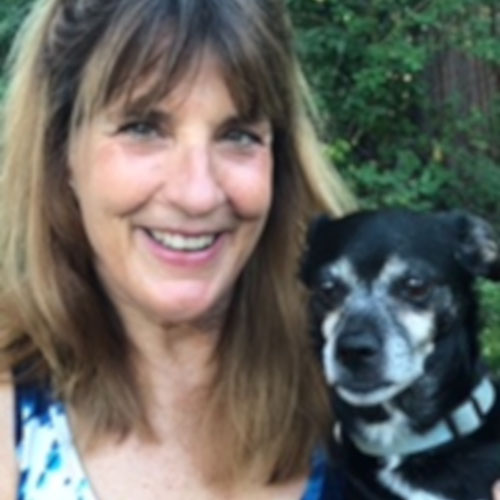 Gail
Pet CPR and First Aid Certified
---
Gail grew up in Scottsdale and graduated from ASU with a BA in History. She later moved to California, married husband Steve, raised two now-grown children Robert and Maggie in Davis, CA and presently divides her time between northern California and Scottsdale. Gail and her family have loved many pets throughout the years, mostly rescues including dogs, cats, rodents, and chickens. Presently, she and her husband live with their senior dog Roxy, an abandoned chihuahua/terrier mix mom with three puppies discovered under a house in LA many years ago. They kept Roxy and one of the puppies, , and found a perfect home for the two other puppies with a neighbor. Chewy developed distemper at four months old even after vaccinations, becoming disabled and unable to walk because of neurological damage. He was able to pull himself around but for the most part he was carried everywhere by Gail, a 15lb weight that made her left arm very strong! Sadly Chewy succumbed to the effects of the disease in early 2018, but he lived a very happy and joyful life for 12 years and is greatly missed by everyone who knew him. Gail also cares for several rescued feral kitties when in Pinecrest, CA where she and her husband own an Air BNB. Gail can't imagine a life that isn't filled with the love of animals.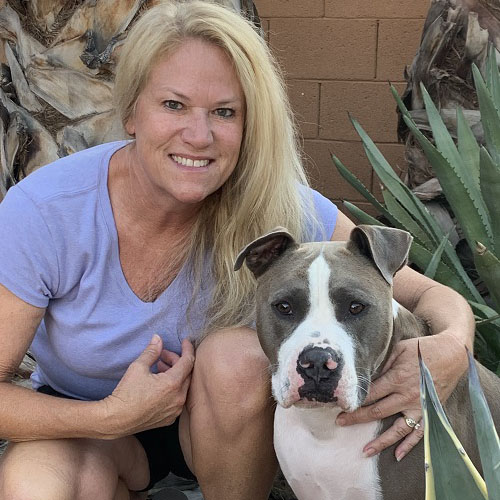 Kristi
---
Kristi has been very passionate about animals her entire life, growing up around horses, cows, chickens and rabbits. She received her first pony for her 2nd birthday and has numerous pets ever since. Kristi currently has 3 horses, 3 cats, and a dog. She loves spending time with all animals and giving them all the love and attention they deserve, pet sitting professionally since 2015 and years before that for family and friends. Kristi looks forward to meeting your pets and providing a personable service that treats them as if they were family.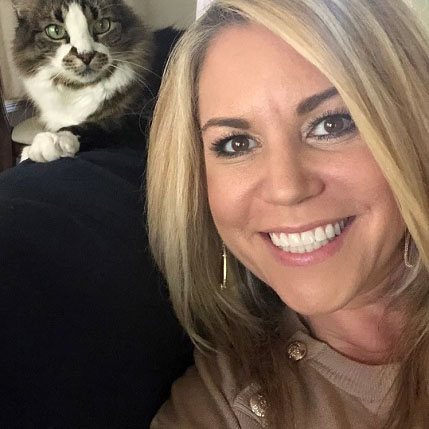 Jennifer V
---
Jennifer is from Los Angeles and moved to Arizona in 2005. She has a long hair cat named that she rescued from UTSA via Facebook - ask her about that story sometime! Jennifer has owned dogs in the past and can't wait to have a dog again one day. In the meantime, she gets her "dog fix" by caring for and loving on other people's pups. She has been pet sitting since 2010 and is so excited to get to know more four-legged kiddos!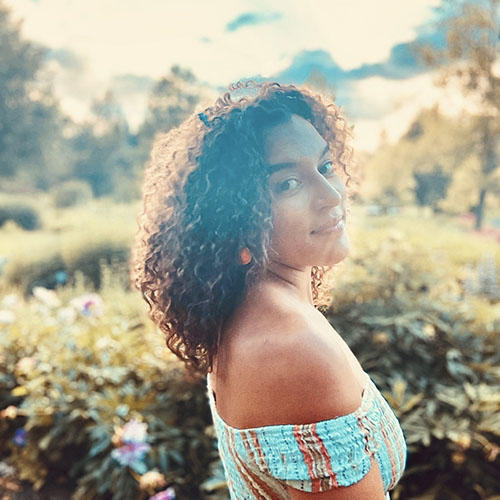 Jasmine
---
Jasmine moved to Arizona to attend ASU studying healthcare and had previously been pet sitting in Spokane, Washington since 2010. It was heartbreaking for her to depart from beloved long-time clients, and she is excited to meet new friends to share her loving energy with all living things. Jas started her journey with a small farm that included chickens, horses, cows, multiple dogs, and cats. She is comfortable caring for various animals and homes large and small, including guinea pigs, rabbits, birds, and reptiles. She treats each animal as her own and aims for comfort, love, support, and seamless encounters. Mirroring routines is essential to her to ensure low stress. Jas can handle large dogs very well and has a knack for firm training, helping guide and nurture the smaller ones. She believes animals play such a significant role in our lives and they deserve detailed care to provide a happy and healthy long life.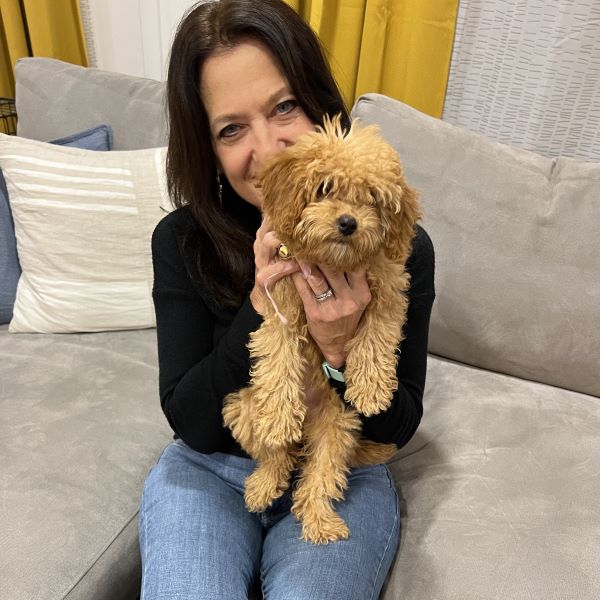 Mary
---
Mary is originally from the Midwest, but has spent the last 25 years calling AZ home. Animals have always been a big part of Mary's life, including her beloved labradors while her children were growing up. They made the family whole and brought so much joy!
Mary absolutely loves all animals and cares for others' pets as if they were her own. She especially enjoys staying active, which often means long walks with pups! With focused attention to detail and enthusiastic dependability, Mary strives to ensure all clients are put at ease.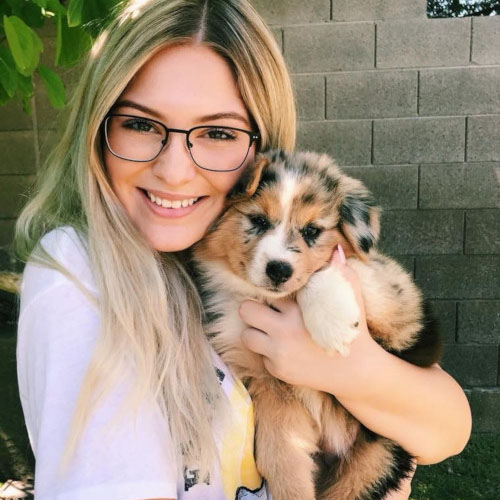 Savannah
---
Savannah is a licensed esthetician, avid outdoorsmen, and is passionate about wildlife. She is an avid outdoorsman, and is passionate about wildlife. She was raised on a ranch in California, with animals always at the center of her life. Savannah adores her four dogs , and guinea pig , and loves any opportunity she gets to meet and care for pets ~ any animal from horses to hamsters!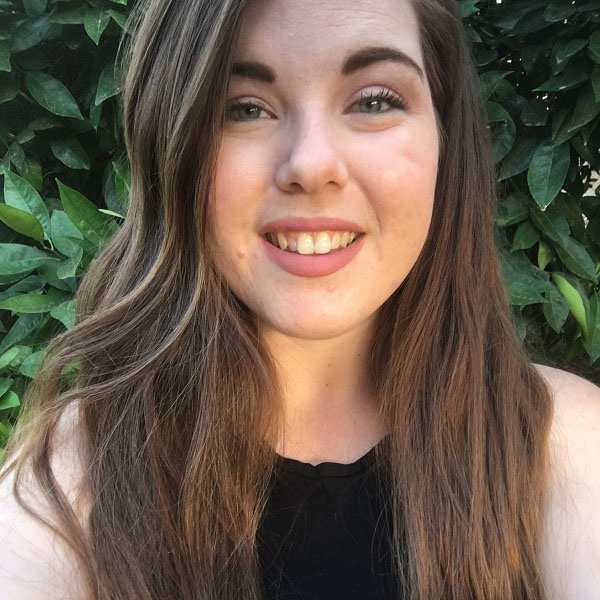 Jenifer H
---
Jenifer has always had a passion for animals, having pets in her home at all times. is her young cattle dog who is part of the and full of energy 24/7! He loves learning new tricks and visiting the dog park. Jenifer is currently a 5th grade teacher, primarily working with students who speak English as a second language. Prior to this, she was a Special Education teacher and has worked with preschool aged children for over 6 years.
Growing up, Jenifer was a volunteer at her local Petco to assist with dog and cat adoptions every weekend for several years. She has been pet sitting for family, friends, and friends of friends since 2012. During that time she has cared for various types of animals in a multitude of life stages. She knows how hard it is to leave loved ones behind and hopes to ease the transition while families are away from their furry friends.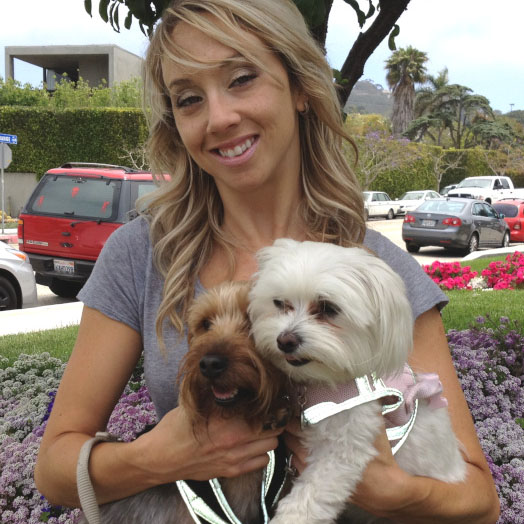 Jennifer G
---
Jennifer has lived in Arizona since the age of two, first residing in Tucson and now living in Phoenix. She adores her two very spoiled pups, a Maltese named and a Silky Terrier named . Max was found and rescued off the street. She also has three pampered kitties, , , and , two of which were also rescued as strays. Jennifer has had a strong love for animals her entire life. As a child she would try to save every injured bird or lizard she came across. She grew up riding horses and worked at a riding stable during the summers. Jennifer has been professionally caring for pets since 2014. She is very nurturing and intuitive with all animals. Jennifer's nature is to treat every animal as if it were her own, with lots of love, kindness, and gentle care. It is her top priority to ensure every animal's needs (and wants) are met to the fullest potential.